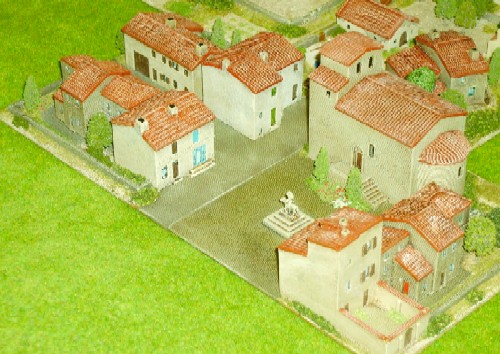 Hey all!
Well, I have to paint these guys up... my 6/10mm Napoleonic Spanish buildings. I don't really have great paint colors for them, so I am stopping by the store on Tuesday to pick a few up. However, I wanted to ask... does anyone have any recommendations for them, colorwise, from the GW range?
I am thinking of doing the roof tiles in EITHER Mechrite Red or in the Solar Orange, both of which are foundation paints. I'll do the exposed bricks on the buildings in the same, I suppose... are Spanish bricks the same color as traditional bricks? I am not sure about the buildings themselves... probably Bleached Bone should work. Then dip them, and done.
So what do folks think on the roof tiles? Red? Or Orange? Remember they will be dipped...